Commercial Concerns
Often, businesses are susceptible to wildlife invasions due to the heat of the structure, the shelter it provides, and, in some cases, large amounts of food. BatPro®  knows what it takes to remove wildlife from your business and make sure it doesn't come back.   
More Info
Wildlife can enter your business and spread diseases to employees and customers. If your business houses an abundance of food, you are more likely to have wild animals roaming around and causing problems. When that happens, invite BatPro® to your business and we'll handle the rest. 

Disease & Damage
Wild animals are unpredictable, and having them in your home can lead to serious problems. They may have diseases that could spread to your family and friends. Or cause damage to your home. 
More Info
Not only do many wild animals carry diseases into your home, but they can also harm your family by contaminating your food supply. It's important to check up on food in your pantry or cupboards to assure no animals are helping themselves to your food. Wildlife can also cause damage by destroying insulation or chewing wires.

Our Restoration Process
Consider BatPro® your one-stop-shop for the entire pest removal process. After ridding your home of animals, our licensed builders are able to restore your home. If you had wildlife removed by another company, we're still happy to help with the restoration process!  
More Info
We are experts in the rebuilding process after animals ruin parts of your home or business. Often, pests are found in the attic, ruining insulation, drywall, and even your roof. Our professional team is equipped to restore and replace anything pests have wrecked in their time in your home. We also cap chimneys, restore gutters and siding, and anything else damaged by pests.
Why hire a professional?
The untamed nature of wild animals makes them extremely unsafe and unpredictable to remove from your home or business. Wildlife is known to carry disease and attack homeowners. It is best to ask BatPro® to inspect your unique situation to remove any unwanted animals from your home.
iF YOU THINK YOU HAVE AN INFESTATION LOOK FOR:
Sounds
Wildlife living in your home may make noises when moving around, especially in your attic. Listen for scurrying or light footsteps.
Sights
If you see uninvited animals in your home, there's a good chance you have an infestation.
Damage
Animals can damage many areas of your building. If you notice large holes near the roof, urine or feces on drywall, or experience power outages due to broken wires, you could have a wildlife problem.
licensed, certified & insured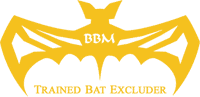 worry less
Are you concerned that once your unwanted guests are gone that they will be back within a week? We are a licensed Michigan builder and can fully restore and protect your home from pests, wildlife, and other undesired Critters.
Michigan Builders License #2102200348
Michigan Wildlife Permit No. GC-167
Frequently Asked Questions
Do I need to be home for you to do the work?
Our work primarily takes place on the outside of the structure, typically not requiring for you to be home.
Do you guarantee your work?
Absolutely our work is guaranteed.
What kind of payments methods do you take?
We take cash, check, visa, and mastercard.
What problems do I have when I hear scratching noises?
It's nearly impossible to properly identify what animal you have invading your space over the phone or by just a scratching noise.  We prefer to do a complete home inspection to properly identify what animal you're dealing with and determine how it gained access to your house or building.
If you are hearing some light scratching/chewing on your wall/ceiling any time of the day/night that sounds like you are scratching the wall with your fingernail and if you tap on the wall/ceiling and the activity ceases for a short period of time and begins again, this is typically mouse activity.
If there are scratching/scampering or rolling noises in your attic in the morning or early evening, and there are no noise like this at night, this is typically squirrel activity.
If there are footsteps and heavy rolling in your attic and you hear possible "chirping bird" sounds and we are in April-June, this is typically racoons.
How soon can you get here?
The sooner you call to setup a inspection, the sooner we are able to commence work.
What areas do you currently service?
We mainly operate in Western Michigan.  We will cover as north as Cadillac.  We handle the Michigan Lakeshore (Ludington, Muskegon, Grand Haven) and South to Jension, Hudsonville, and Zeeland/Holland.  We go East to service Mt Pleasant, Lansing, Alma, St Johns.  And we cover all of Grand Rapids and surrounding Areas.