WE'RE NOT QUITTERS,
WE TAKE CARE OF YOUR CRITTERS.
Residential and Commercial
Bat Removal, Restoration and Prevention
Critter Removal, Restoration and Prevention
Pest Removal, Restoration and Prevention
Wildlife Removal, Restoration, and Prevention
serving west/central michigan
Montcalm County | Ionia County 
Kent County | Muskegon County
Mecosta County | Gratiot County
Isabella County | Newaygo County
Clinton County | Ottowa County

Critters
Critters can enter your home in the form of a raccoon, squirrel, or any other furry creature. They may look cute, but living with them can lead to serious health and structural issues. If you think you may have uninvited guests in your home or office, allow us to stop in for an inspection.

Bats
If you're looking to remove bats from your home or business, you've come to the right place. BatPro® is one of the very few bat removal companies that also holds a builders license in the state of Michigan. Our trained professionals can evict bats out of your home safely and effectively.

Pests | Wildlife
Not only can pests damage the structural integrity of your home or business, they can also spread disease. If you hear a bird pecking at your walls or fluttering around your attic, invite us over to take a look.


Property Restoration
Consider BatPro® your one-stop-shop for the entire pest removal process. After ridding your home of animals, our licensed builders are able to restore your home. If you had wildlife removed by another company, we're still happy to help with the restoration process!  

licensed, certified & insured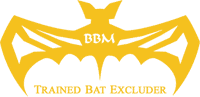 worry less
Are you concerned that once your unwanted guests are gone that they will be back within a week? We are a licensed Michigan builder and can fully restore and protect your home from pests, wildlife, and other undesired Critters.
Michigan Builders License #2102200348
Michigan Wildlife Permit No. GC-167
aBOUT US
BatPro®  Animal Control LLC is a family-owned company based in West Michigan. We believe that if pests aren't paying rent in your home, they shouldn't be living there. We are trained to do it all, wildlife removal, pest control, bat colony removals, and proofing. In every removal, safety is our top priority, both for you and the animals living with you. That's why we don't euthanize bats but capture and release them back into the wild. If your attic or the overall structure of your home has been damaged by the pests, we are able to restore your building to its original state. So, if you have any unwanted roommates, invite us to stop by for an inspection.
"Thank you for everything your team has done for us!  David and I had no idea how bad our bat infestation was until your thorough inspection showed otherwise.  We were wondering what the stains and dripping was coming from in our bedroom.  David thought it was nothing big, but we are so glad I called you"
Janis & David, Rockford, MI
"We fought and fought with these bats for many years.  Other companies would decline to work on our lodge, saying "it was impossible to bat proof!"  We didn't realize that much work goes into bat proofing a structure, your patience and tediousness to detail is top notch.   From all of us, we want to thank team BatPro® for taking on our challenging log structure. I will recommend BatPro® to everyone I know. Thanks again."
Robert, Lodge Grounds Supervisor
"We are so glad you were able to drop everything and expedite your professionalism and get rid of these bats.  Two other companies made attempts to bat proof our facility, but both were unsuccessful.  As you pointed out, the other companies used black foam to seal up bat entry points and it didn't hold up.  The bats got back in again.  Your ability to find other bat entry points that no one else found is just plain amazing."
Hospital Maintenance Program, Greenville, MI
Frequently Asked Questions
Do I need to be home for you to do the work?
Our work primarily takes place on the outside of the structure, typically not requiring for you to be home.
Do you guarantee your work?
Absolutely our work is guaranteed.
What kind of payments methods do you take?
We take cash, check, visa, and mastercard.
What problems do I have when I hear scratching noises?
It's nearly impossible to properly identify what animal you have invading your space over the phone or by just a scratching noise.  We prefer to do a complete home inspection to properly identify what animal you're dealing with and determine how it gained access to your house or building.
If you are hearing some light scratching/chewing on your wall/ceiling any time of the day/night that sounds like you are scratching the wall with your fingernail and if you tap on the wall/ceiling and the activity ceases for a short period of time and begins again, this is typically mouse activity.
If there are scratching/scampering or rolling noises in your attic in the morning or early evening, and there are no noise like this at night, this is typically squirrel activity.
If there are footsteps and heavy rolling in your attic and you hear possible "chirping bird" sounds and we are in April-June, this is typically racoons.
How soon can you get here?
The sooner you call to setup a inspection, the sooner we are able to commence work.
What areas do you currently service?
We mainly operate in Western Michigan.  We will cover as north as Cadillac.  We handle the Michigan Lakeshore (Ludington, Muskegon, Grand Haven) and South to Jension, Hudsonville, and Zeeland/Holland.  We go East to service Mt Pleasant, Lansing, Alma, St Johns.  And we cover all of Grand Rapids and surrounding Areas.
Contact us
Call or fill out the form below to schedule an inspection or ask a question.