Insulation Removal/Replacement that was Damaged by Urine and Feces
Insulation is necessary to keep our homes warm, but it also provides a cozy habitat for certain animals to nest in. Bats, mice, raccoons, and squirrels can all destroy insulation. While sometimes the insulation damage is from gnawing or tearing activity while they are inhabiting the space, in most cases, insulation is damaged by the urine and feces of the animals.
Bats and raccoons are especially destructive; an accumulation of feces and urine can destroy the insulation fibers and soak the wood and/or drywall as well.  This detracts from the efficacy of the insulation and can create a health hazard. BatPro®'s restoration crews can remove damaged insulation and replace it with new insulation, ensuring that your original problem does not become a health problem.
Roofing
Roofs are a common entry point for bats, raccoons, and squirrels. Holes can get chewed open, shingles can get ruined or torn off and there can become gaps and holes that need replacing.  We can provide all roofing construction relating to your critter damage that was caused prior to their removal.  This includes removing and replacing the sheathing, shingles, soffits, and vents.
Ridge Vent Replacement
The highest part of the roof is known as the ridge, which typically runs the entire length of the roof. The ridge vent is a vent that runs the length of the ridge; its purpose is to help ventilate the attic and keep shingles from buckling. These ridge vents are common entry points for bats, who crawl in through the vents and as a result, end up damaging them.  As we perform an effective bat exclusion, keeping it effective is to replace/repair the damage or you could end up with the same problem.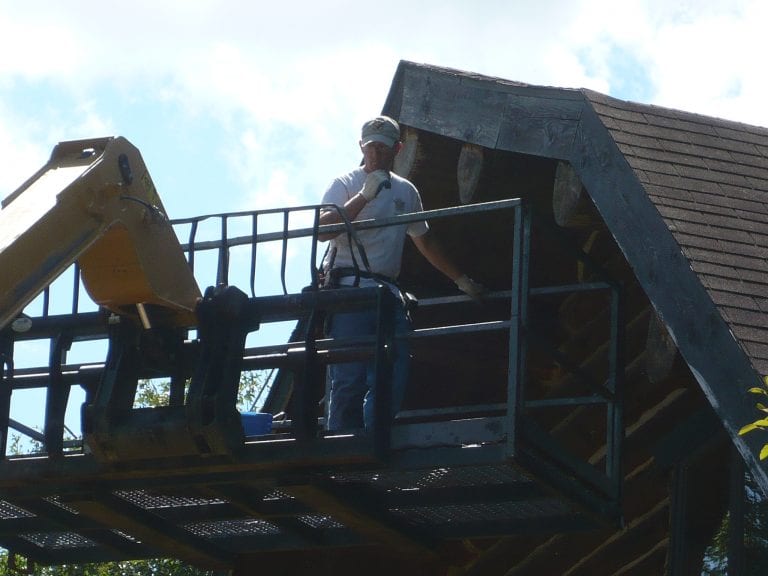 We are great a removing the bats and other critters from your dwelling, office, barn, house, etc. However, property restoration could be required based on the damage that can be caused while they were there.  We can help!!!
We have our residential building license so we are qualified not only to handle your removal needs but any and all property restoration services as well.  Here are some of the property restoration services we can help you with, even if we weren't the ones that removed the bats and other wildlife.
Other Areas Where We Can Help
Other things that may need replacement based on entry points and the type of critters or bats you had are:
Chimney Repairs
Gutter Repairs,
Siding and Flashing repair,
New Roof Installation.
Whether we removed the bats from your property or not, we can help you restore it to what it was before you had your bats, squirrels, raccoons, or mice.
licensed, certified & insured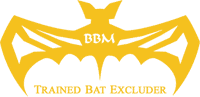 worry less
Are you concerned that once your unwanted guests are gone that they will be back within a week? We are a licensed Michigan builder and can fully restore and protect your home from pests, wildlife, and other undesired Critters.
Michigan Builders License #2102200348
Michigan Wildlife Permit No. GC-167
Frequently Asked Questions
Do I need to be home for you to do the work?
Our work primarily takes place on the outside of the structure, typically not requiring for you to be home.
Do you guarantee your work?
Absolutely our work is guaranteed.
What kind of payments methods do you take?
We take cash, check, visa, and mastercard.
What problems do I have when I hear scratching noises?
It's nearly impossible to properly identify what animal you have invading your space over the phone or by just a scratching noise.  We prefer to do a complete home inspection to properly identify what animal you're dealing with and determine how it gained access to your house or building.
If you are hearing some light scratching/chewing on your wall/ceiling any time of the day/night that sounds like you are scratching the wall with your fingernail and if you tap on the wall/ceiling and the activity ceases for a short period of time and begins again, this is typically mouse activity.
If there are scratching/scampering or rolling noises in your attic in the morning or early evening, and there are no noise like this at night, this is typically squirrel activity.
If there are footsteps and heavy rolling in your attic and you hear possible "chirping bird" sounds and we are in April-June, this is typically racoons.
How soon can you get here?
The sooner you call to setup a inspection, the sooner we are able to commence work.
What areas do you currently service?
We mainly operate in Western Michigan.  We will cover as north as Cadillac.  We handle the Michigan Lakeshore (Ludington, Muskegon, Grand Haven) and South to Jension, Hudsonville, and Zeeland/Holland.  We go East to service Mt Pleasant, Lansing, Alma, St Johns.  And we cover all of Grand Rapids and surrounding Areas.
Contact us
Call or fill out the form below to schedule an inspection or ask a question.