The most important thing homeowners or businesses can do themselves when it comes to bat control is to prevent infestations in the first place. Most bats enter homes when they are looking for a place to roost or raise their young. In areas where their natural habitat has been destroyed, this is more likely to occur because caves, trees, and other natural structures are no longer available to the local bat population – if you are near construction or something has changed around your environment, you might see some bats that you never had before.
Most advertised deterrents such as ultrasonic systems, sprays, and mothballs do not offer long-term solutions. Unfortunately, there are no quick-fix solutions to the bat problems experienced. To achieve any lasting measure of success a preventative bat management approach needs to be followed.
Frankly, the only way to keep bats out of a home, business, or any structure is to prevent them from getting in. To do this, carefully inspect the outside of your home for possible entry points, which can be as small as 3/8 of an inch, and seal those points.
Bat Exclusion For Prevention
Prevention and control are essential to keep bats out of your home. At BatPro we can provide the exclusion method. This is a bat prevention method that permanently excludes bats. A one-way device is set at a location which will only allow the bats to exit and will not allow them to re-enter. This is the safe and humane way to get rid of bats and prevent them from returning.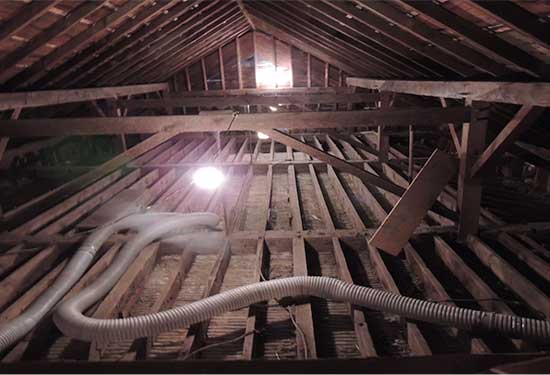 If you want help with removal or implementing the fixes to help preventative bat management, you can call our BatPro® experts at 616-894-0699 or you can reach us using our easy contact form. One of our preventative bat management representatives will get back to you shortly.
Counties We Serve in West/Central Michigan
Clinton, Gratiot, Ionia, Isabella, Kent, Mecosta, Montcalm, Muskegon, Newaygo,  Ottowa