Sometimes a homeowner will try to conduct bat removal on their own, not only is this dangerous, it simply does not work. Unfortunately, there is no such thing as a bat deterrent or bat repellent. There are many products on the market that claim to deter bats, do not waste your money on these products. The safest and most effective way to rid your home or building of bats is to hire a professional. It is important to make sure they are certified in professional bat exclusions, that is dedicated to conducting professional bat removal, such as Bat Pro
Dangers of Using Mothballs for Bat Control
Homeowners have found online and through gossip at the coffee shops, that mothballs can be used for bat removal.  This is a myth and does not help get rid of bats.  Mothballs are used for deterring moths and moth larva, not for the removal of bats.  When a homeowner uses mothballs, it actually makes the situation worse. Mothballs go through sublimation, and this process produces Naphthalene gas which is a toxic vapor that mixes in with Bat urine and guano.  This mixture of gasses enhances the smell of the bats without excluding them, so there is no benefit to the homeowner that uses mothballs as a tactic to get rid of bats in their home.
Studies performed have shown that mothballs are a known carcinogen.  Homeowners that have been misled by information on the internet about using mothballs to try to exclude bats from their home are exposing their families to the toxic gases, potentially harming their health.  The box the mothballs are shipped in informs homeowners not to use for a bat and pest control.  Currently, there are no registered EPA products or poisons that can kill or remove bats from homes in Michigan.  Even so, Bats are federally protected so it is illegal to hurt or kill them.  Team BatPro® is certified for bat removal.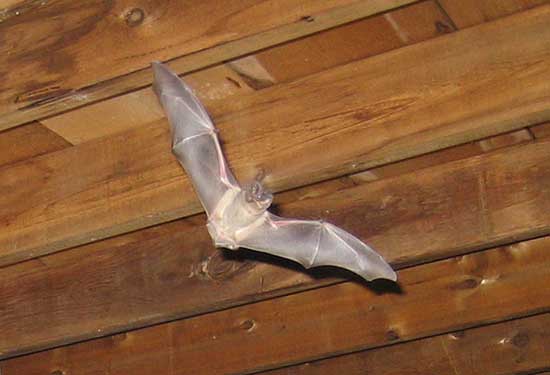 Electronic Bat/Pest Repellent
Some online searches have found information about electronic bat repellents.  These devices do not work for a homeowner.  For one, a home can have multiple entry points for bats to get in, because of this it is hard to know where the bats are entering.  Team BatPro® has seen numerous attempts at bat removal with these electronic devices, meanwhile, the bats are sleeping on the device itself.  Bats are not only instinctive mammals but are smart, as well.  If they are unable to enter their regular entry point, they will find another.  That is why at Team BatPro® we take time to ensure that ALL cracks, crevices, and holes are sealed.  As a result of choosing Team BatPro® first for your bat proofing needs, the homeowner will receive a higher quality job than if they were to attempt it themselves.
Contact the Bat Deterrent Specialist servicing West Central Michigan today!
Counties We Serve in West/Central Michigan
Clinton, Gratiot, Ionia, Isabella, Kent, Mecosta, Montcalm, Muskegon, Newaygo,  Ottowa